Muscle outfit ideas in 2021
Everyone is a fan of staying in shape, muscular fit and hence they do work hard for it to put on the effect.
When it comes to their daily routine the Muscular or gym guy is mostly used to gym suits, shorts, and half tops but what when they are heading to go on any occasion or party. Obviously, they can't put the same gym tracks in functions. So here are some notes that lead you to know about outfits for muscular guys.
It's the time now when we have to look at fashion for the gym heroes, muscular men, or simply those guys with an athletic body shape.
Catching a Style for Muscular Men is not that tuff that they find it, but what it needs is just more knowledge and information of new trending.
In general, you want to invest in clothes that impose your muscular body and make you look eye-catchy. But getting overfit clothes could drop negative outcomes. So as a basic rule of clothing outfits for a gym guy should not be too loose or too fit.
Wearing oversized t-shirts and hoodies is a deliberate way to hide all the hard work you did. Don't get it wasted, Show off your muscular arms and shoulders with a fitted t-shirt or Henley. A basic t-shirt or Henley can work more imposingly and head you to look what you feel inside. Here is a list of trendy outfits for muscular guys.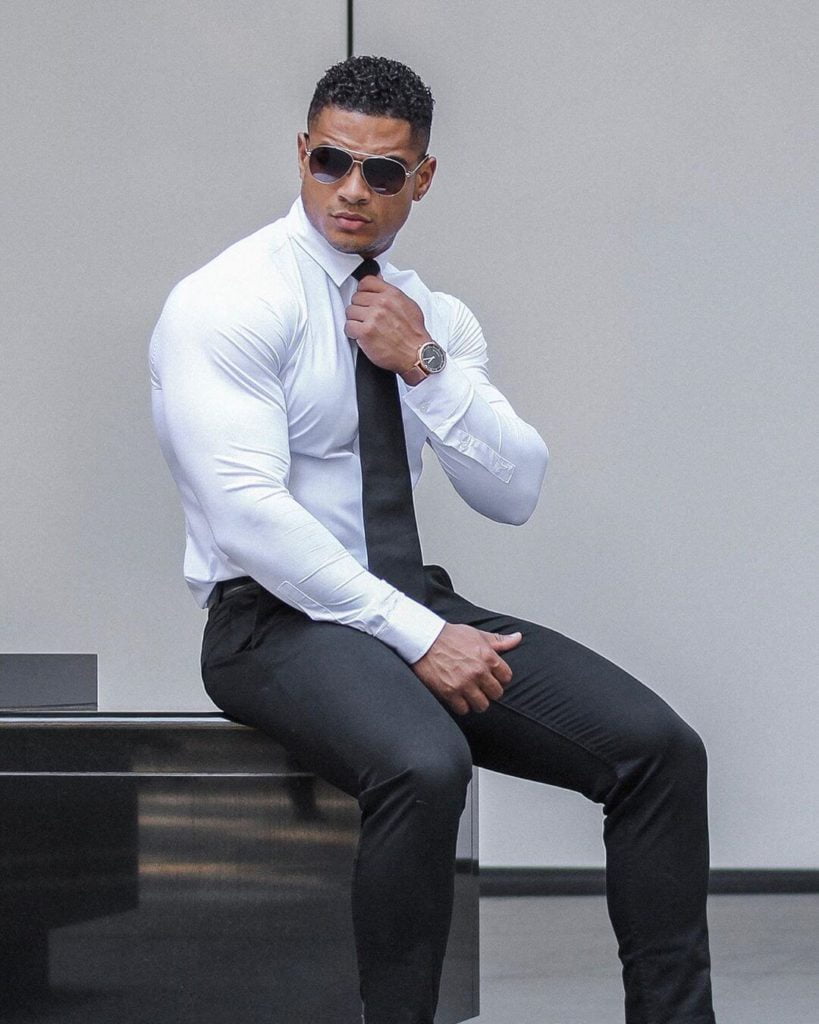 We can presume your efforts to put in for toning your muscles and look attractive. You can be more attractive by choosing some specific upper wear to explore your muscularity.
Every muscular guy should own slim-fit shirts in their wardrobe because it is a not been offended and more importantly it is universally accepted. A fit and well-tailored shirt according to your waist and shoulder size can be more specific with your body tone and you can rid of those over-loose and bunchy shirts.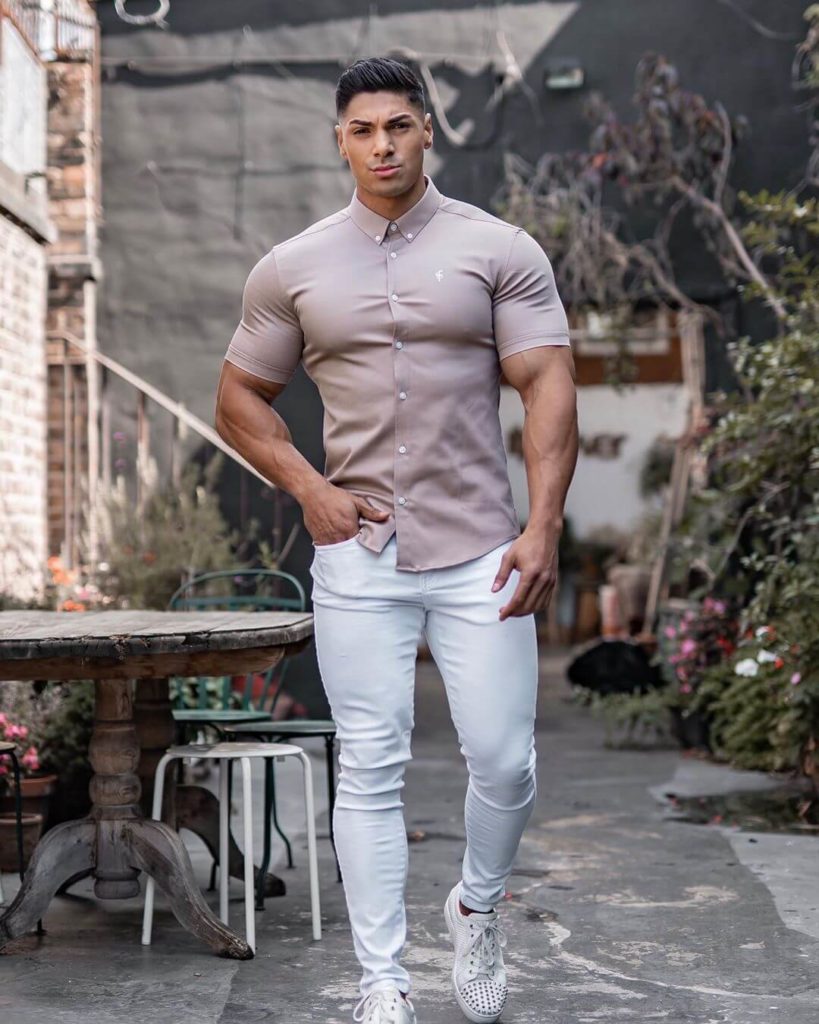 You can either choose half sleeve shirts over a full sleeve, in case if you want to show off the hard work you did. Wearing a half sleeve shirt can improve your confidence and make you look more alluring with others.
Button-ups and Dress Shirts for Muscular Men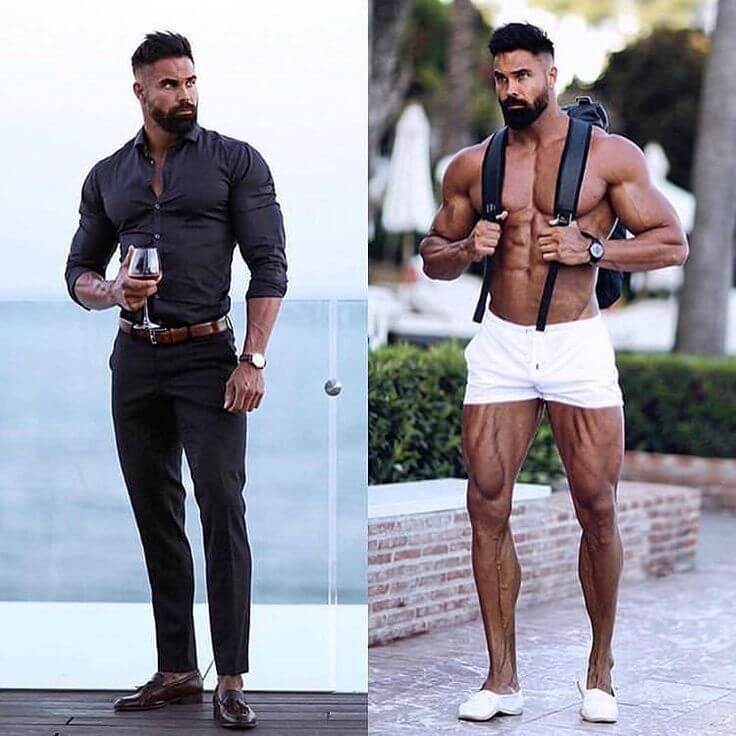 When you're looking for something casual or dressy, try to Go with shirts that suit you. Make sure that the shirt you wear fits nicely around your neck and covers your shoulders accordingly.
Not only upper wear but also bottom wear should be considered among muscular guys. If you are willing to buy jeans or any trousers, initially you need to look forward to the relaxed fit and smooth fabric. Don't choose to overfit or slim-fit jeans to wear, because it can make you look suffocated and acquaintances for dress sense.
Look for pants that are incorporated stretchable into their fabrics. This will not only provide you additional comfort and mobility, but also it will prevent you from outgrowing after few more months.
Jackets For Muscular Guys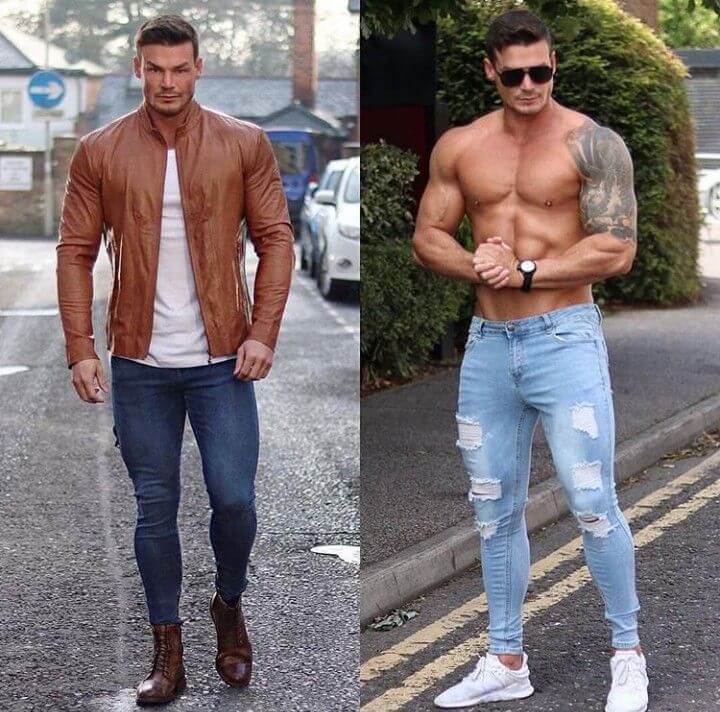 Jackets are also the best compassion for muscular guys in outfits. You can look more sexy and alluring by dressing up with a compatible and suitable jacket. Try to avoid over-layering hence you are already put up on mass, over-layering can lead you to look like Hulk. For pursuing jacket the V-torso, the cropped at the waist the bomber or Harrington jacket offers the perfect fit and look. Combine a jacket with a t-shirt and here you are ready to rock on.
Ripped Jeans For Muscular Guys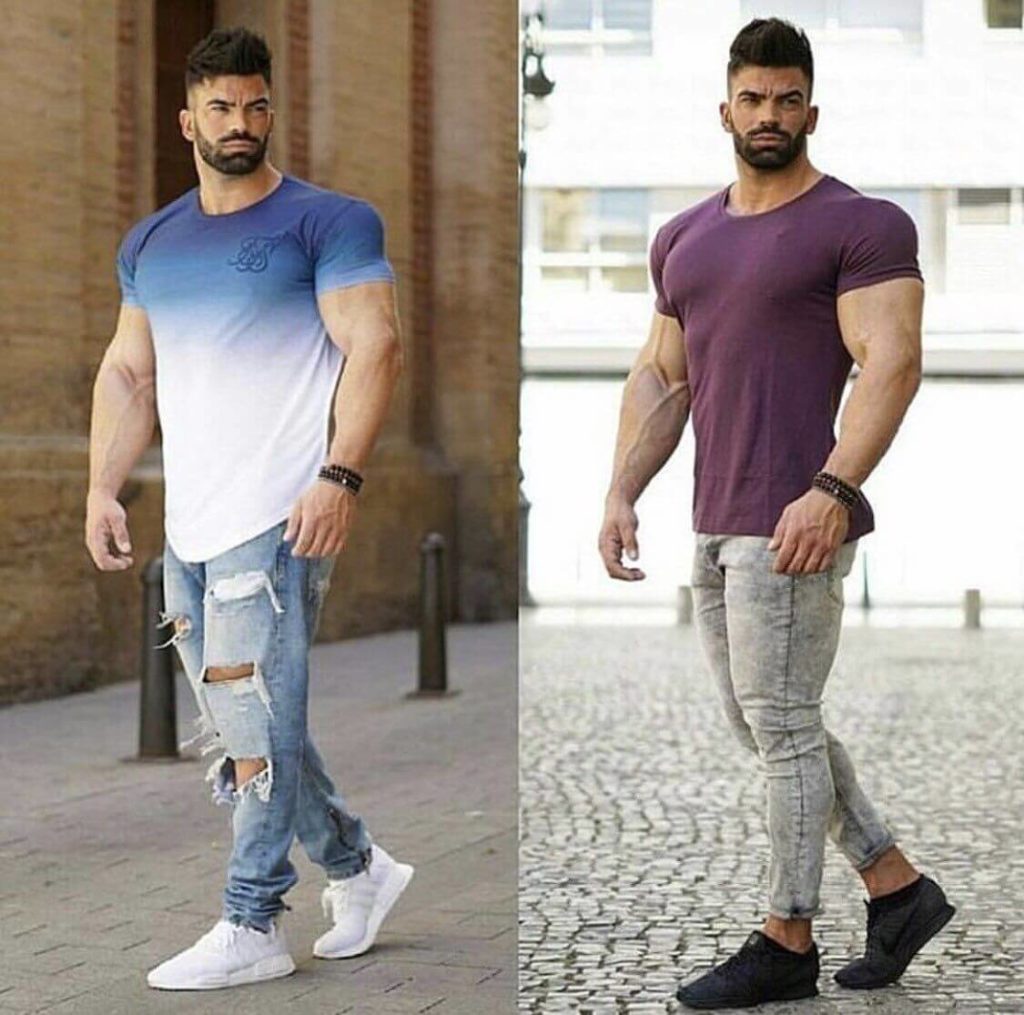 Since the teenager and younger has been more attracted towards ripped jeans, this type of bottom wear is still on fire and not so old.
You can have ripped jeans as a wearing option for muscular guys. This is a new era fashion where you put on jeans that are ripped at your knee point and such this kind cloth makes you look sexier and above the fashion.
Dress up with a perfect combination of ripped jeans with a classic shirt or t-shirt and flat boots and here you are a good icon of fashion.
Sweaters & Cardigans For Muscular Men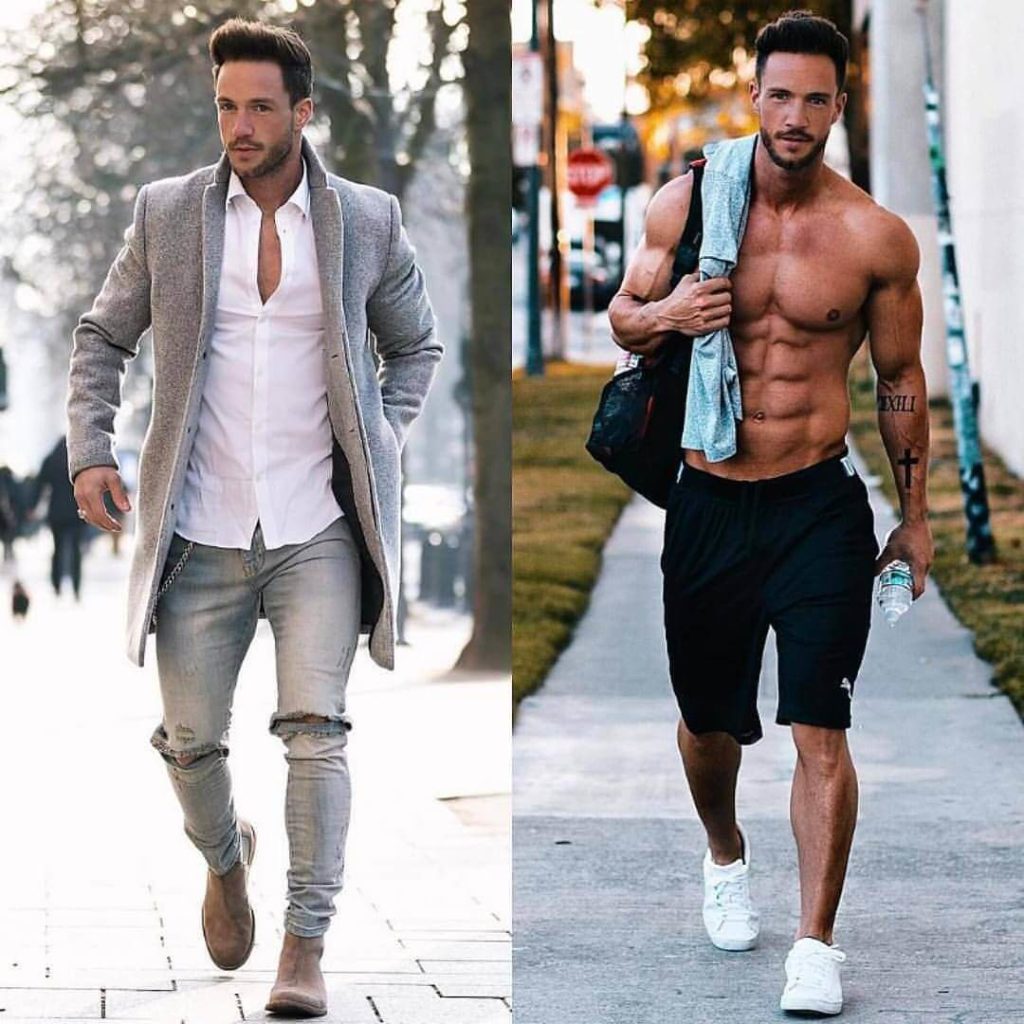 For a muscular guy, this is not hard to stay fashionable and trendy in summer or spring. But when it comes to winter, they got stressed about choosing between warm wear that should be under their considerable body tone.
But here is the solution, you can choose Cashmere or wool as your winter friend and keep yourself warm without any extra bulk. The cardigans make a casual coat in some respects, to find style and safety in winter as well. It works for all it's worth.
Best Suits For Muscular Guys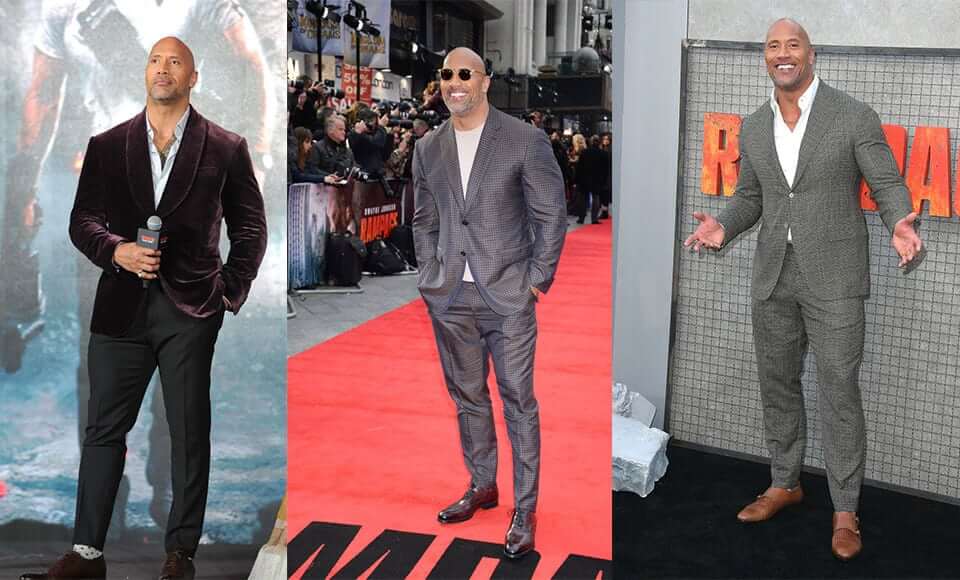 If you are a professional person and also keeping your heavy muscular body as your passion, you can have suits as your choice to wear in office and meetings. Make sure your prominent
The choice should be single-breasted suits with lighter fabric and mostly silky and suitable. Try to avoid a double-breasted suit and heavy fabric blazer that can make you look over bulkier.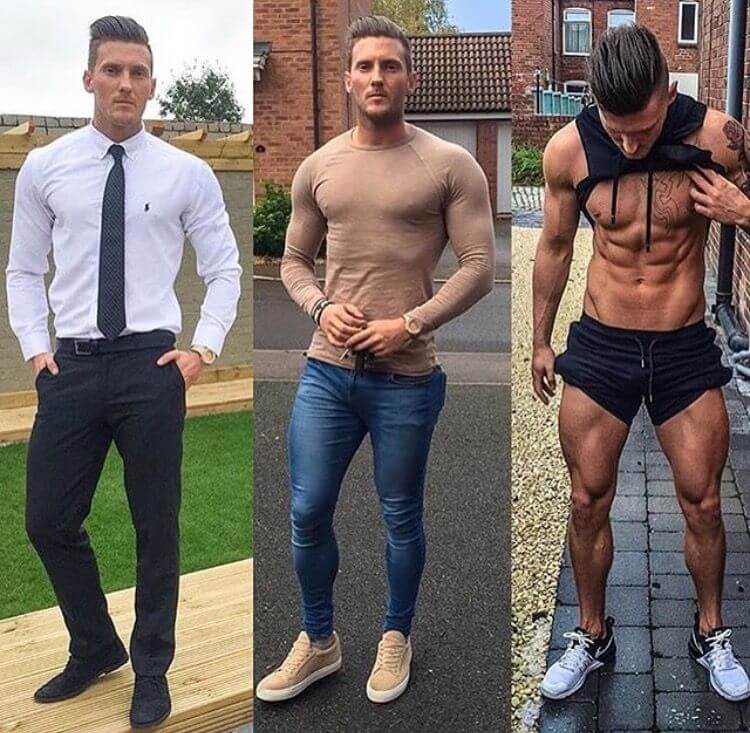 When we talk about outfits for muscular guys we also consider selection on better shoes and accessories. A muscular guy needs to own shoes with a wider foot appearance in order to balance the width of your shoulder and upper body with a lower one.
In that case, Wing-tip dress shoes will be a perfect choice. Also, you can go for a heel, which can elongate the muscles of your thick legs.
Heavy-duty boots also can be a good choice to wear with formal ones. Sneakers with wider shoes make you look sexier and more into fashion for muscular guys.