Outfit Ideas For Skinny Guys
In the Cosmos of varieties and different taste people are also different with their look and physical appearance.
Where there is a muscular fit guy becomes an eye catchy among people, a skinny guy also get noticeable signaling. It becomes worse when he does not come over with a proper look and suitable outfit as per their body shape. They always think for a miracle to happen that revels What is suitable outfit for skinny guys.
Being a skinny guy there could be many obstacle to face people proudly, but it is also true that there are a lot of ways of making yourself look either bulkier or less thin with the help of fashion and appropriate outfits.
If the gym session is not helping you with your gains then these style tips and appropriate outfits can give you a quick hack.
This article includes outfits for skinny guys and these few style tips and clothing idea can give you more potential to stand by yourself for facing the world proudly.
For skinny guys this is going to be interesting and will make you look more stylish and fashionable. Here are some outfit ideas for skinny guys.
What to wear If You're Skinny?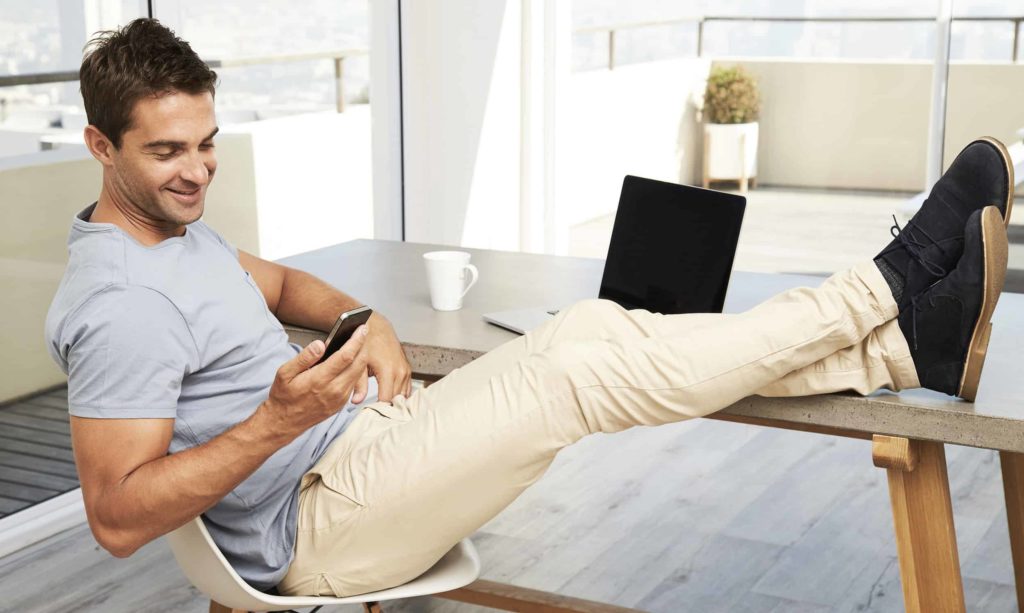 Chinos are the best option to wear as a bottom cloth for skinny guys. While wearing slim fit jeans or pants, it can make you look as thin as a pensile. So choose a chino for your outfit. You can choose slim fit jogger or a free style jogger to add some illusion of looking bit thick and masculine.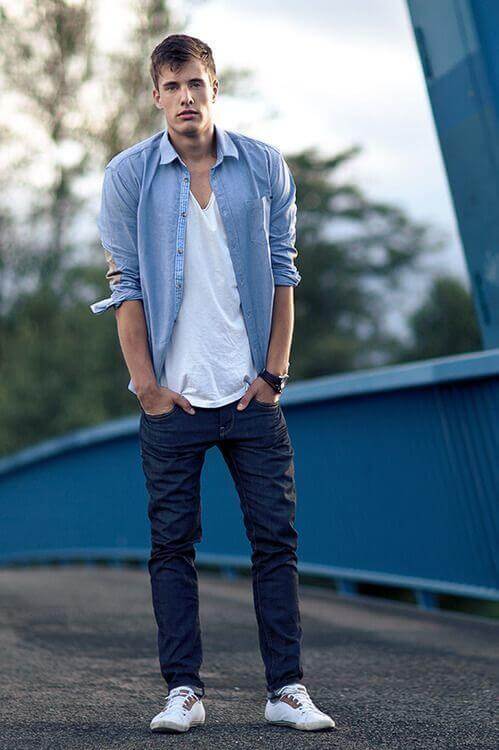 Choosing long sleeve shirt to wear can be better outfits for a skinny guy. If you're a slim or skinny guy and very concerned about not to show off that bony arms you must wear long-sleeve shirts. Wearing a long sleeve shirt can hide them, and you would be more confident.
A long sleeve shirt makes your arms look bulkier or thick. Purchasing a Henley shirt is a perfect idea to wear if you're a skinny guy. Its obvious that a skinny guy might want to roll up his sleeves to look a bit cooler.
In this case make sure the roll end just below the elbow. If somehow you want to wear a short sleeve shirt make sure that the sleeves are not too loose and get it tide around your arms. Any excess or unwanted fabric is going to end up making your arms look more skinny which nobody wants to get.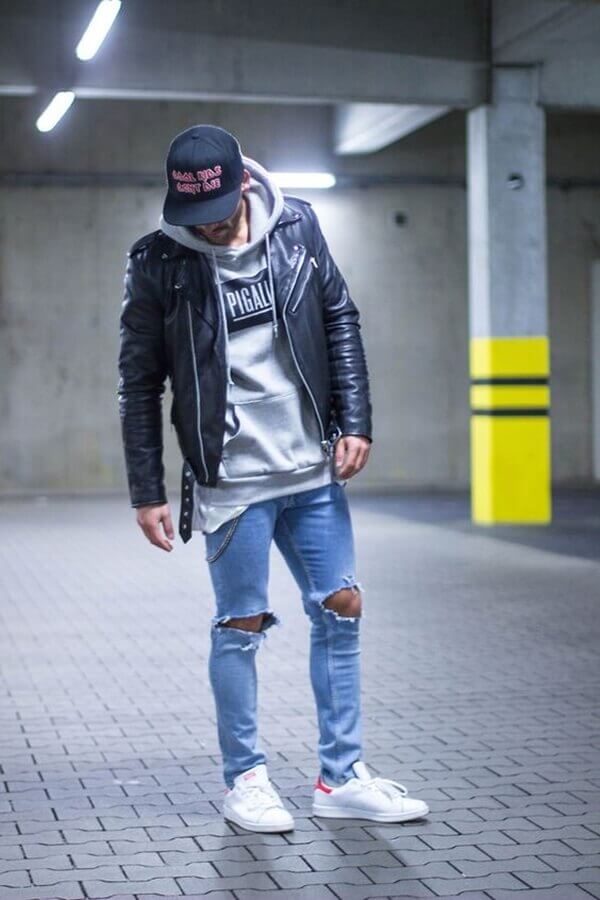 To look thick or little fit, you can choose to wear a jacket over a shirt. Wearing jacket as top wear can lead you look stylish and sexy as well.
We suggest you to buy a Bomber jacket or a Lather jacket that is the best option to wear for a skinny guys. Field jackets are also a good option when you want to layer your dress. The basic key thing to consider while buying a jacket is the material of it.
You need to wear heavier fabric made jacket in clothing to get some extra few pounds to look not slim. Every skinny guy should have at least a denim or a leather jacket in their wardrobe.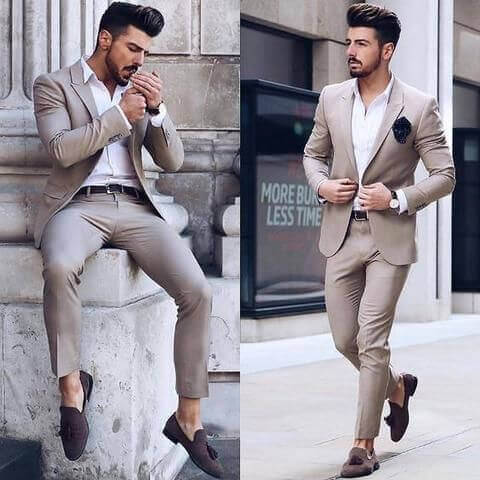 If you are a professional personality, but ashamed of being skinny then don't worry about it anymore. Outfits for a skinny guy also consider their work, environmental scenario and so here is a formal outfit idea for a skinny guy.
Try to choose a well tailored suit that fits on you and you can rock in the office. A suit that fits perfectly can make you look amazing and sexiest. You should go with a blazer along the formals that can be a huge point to add some bulk in your slim body. You can wear it on regular basis and make yourself alluring among the co workers.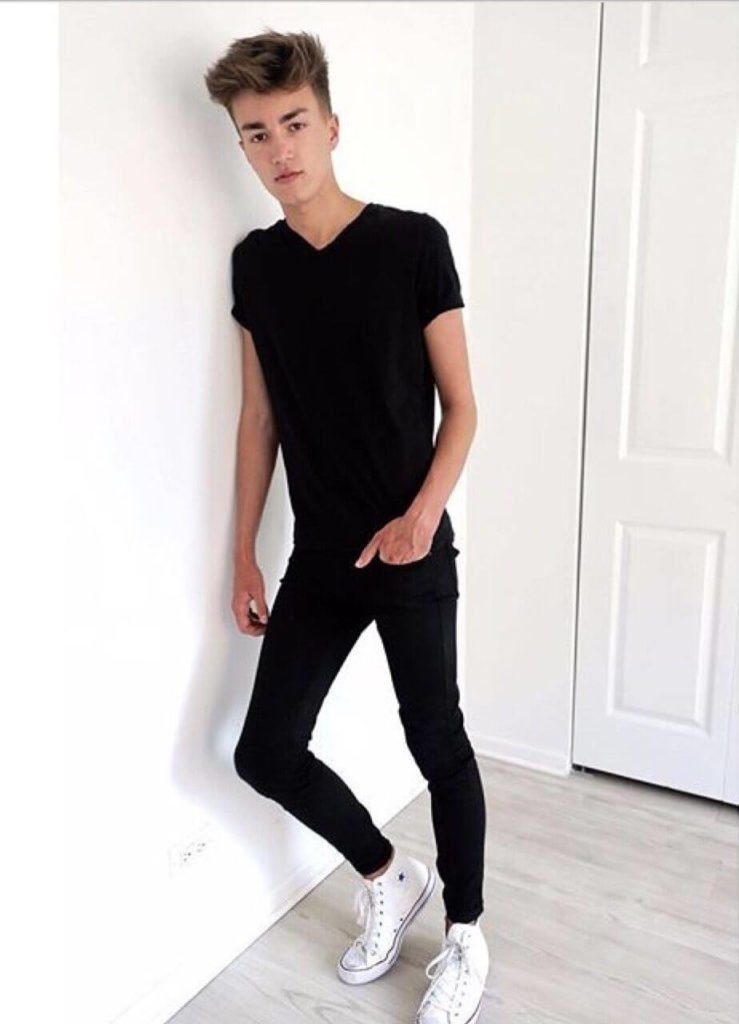 When it comes to footwear a skinny guy should own slim shoes to wear. Adding the bulked or heavier shoes as your footwear, you could be more moronically pointed.
A oversized or bulkier shoe can make your lower body look as skinnier as pencil even more than it really is. Try to go with a well-fitted shoe or sneaker that makes your whole outfit look better.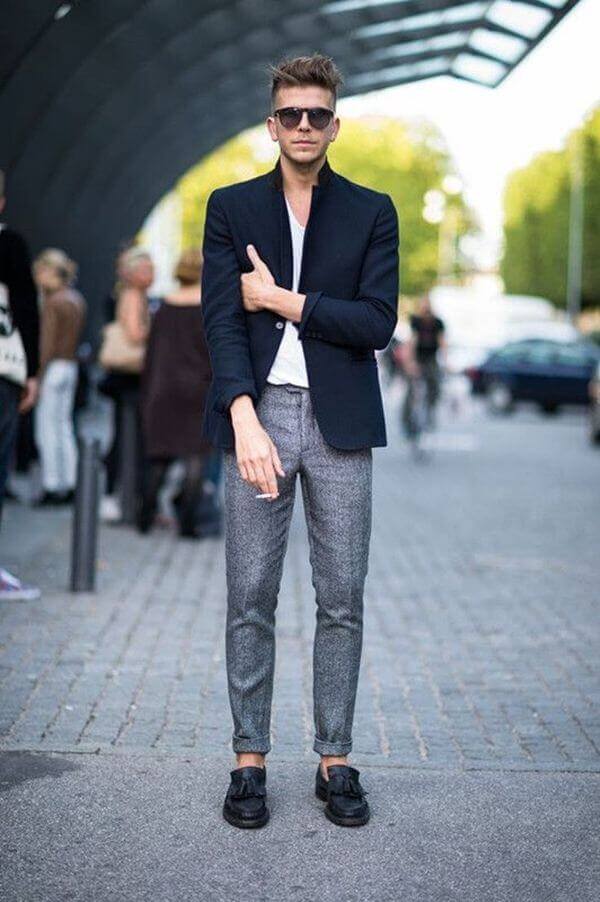 In footwear, you have to chose shoes as slim as you can. Wearing formal boots can also make your legs look simple and normal according to your leg's thickness. You can choose a fit and non wider Boot to wear on formal outfit.Here is also some points that every skinny guy follow to look fit.
Avoid Wearing Skinny Jeans.
This is a major mistake most of the skinny guys do. If you're skinny you must avoid materials that stick to your leg. A Skinny jeans always grab your legs and so it can make you look even thinner than you actually are, so avoid wearing Skinny fit jeans.
Pay Attention To upper body fits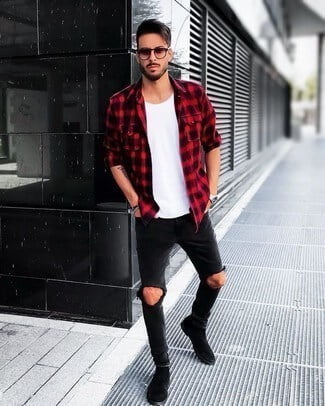 For a skinny guy this is one of the most important things to pay attention to upper body fits. While choosing a shirt or t-shirt you should always go with the cloth that fits you, not loose and never let your body part appear publicly.
The shirt you choose to wear should not be too tight along the chest area. Also make sure it doesn't né over fit your body.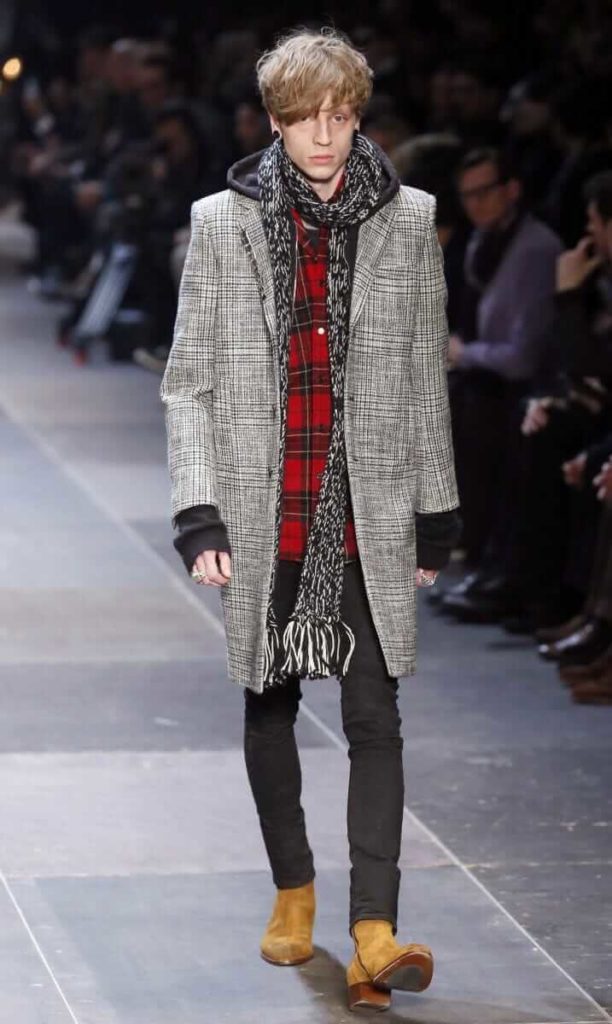 For skinny guy Layering clothes is a blessing when it comes to outfits. It just makes you look bulkier, thicker and if you do it the right way it can make you even more stylish. You can choose a shirt or a jacket on t shirt to layering. Avoid bulkier accessories like a big chain watch, large belt or Even a bulkier ring.