Top 5 Must Men's accessories (2021) in the world
Fashion is not always about the women's wardrobe but men also require some classic items that they can immediately pick up whenever they want to go for different occasions at different times. When putting together accessories, it will always add to your style and make you unique among the crowd and let you stand different from others.
Many say that men's fashion is always boring, but actually, it is always not so boring. The beauty of men's fashion is there are about 20, pieces that matter here (i.e. button-down, polo, etc.) and if you master them, you can start making them yours through prints, color, and combinations.
Here, Accessories for men can be used to personalize the style and reflect the person's feelings or a certain type of attitude like whether the person loves adventure or sport. Sometimes, accessories bring the required hotness in the men's look, and in some cases even the whole outfit is clumsy and these accessories can make you smart. Think a bit that few men handle their, and why it is considered as precious for men?
A gentleman's wardrobe is a work of art and reflects someone's professional and classical ethic. The content or the accessory in the wardrobe separates from others or makes it unique among others. For many men, It is always a challenging and difficult task to come with the right wardrobe. It is really never easy and to some people, it may appear like it's time-wasting. However, after you have all the right items together, building the right wardrobe is easy.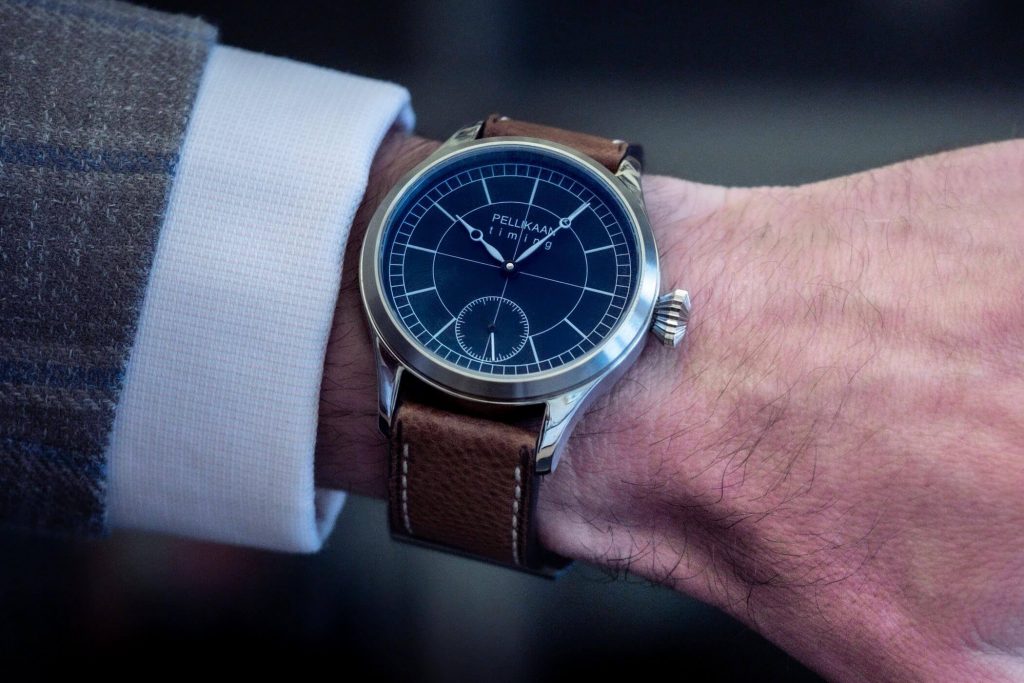 The range of accessories for men is limited and many men will wear watches as an accessory style that actually should grab a place in the wardrobe. Wristwatches make you aware of the time ticking in instead of seeing the phone for a time which is actually a distraction in many ways.
Wristwatches make it easier to see the time, and it displays their sense of style. It is a form of self-expression- reflecting a hint of a personality, or it may be easier for other people to guess you are an adventure or sportsman in the light of the watch you wear. Watches can convey a great deal about the wearer's personality for the individuals who lean toward a touch of high-status bling on their wrist, a Rolex can be the best option.
The greater the number of ties that man can have in a wardrobe, the better. This makes you mix the tie and match according to the color of the dress and the event you are likely to go to now.
People always operate on their perceptions. If you can wear a tie with absolute confidence, those people around you can assume that they possess certain qualities and abilities.
The greater the number of ties that a man has, the better. This makes it simpler for you to blend, and match, contingent upon the event and the shade of the shirt you're wearing. But be cautious about how to pick your tie… It is more important to avoid cheap clothes because they will look despicable even when you pair them with an expensive shirt and suit. A Navy blue tie that's made of silk material is the best of all.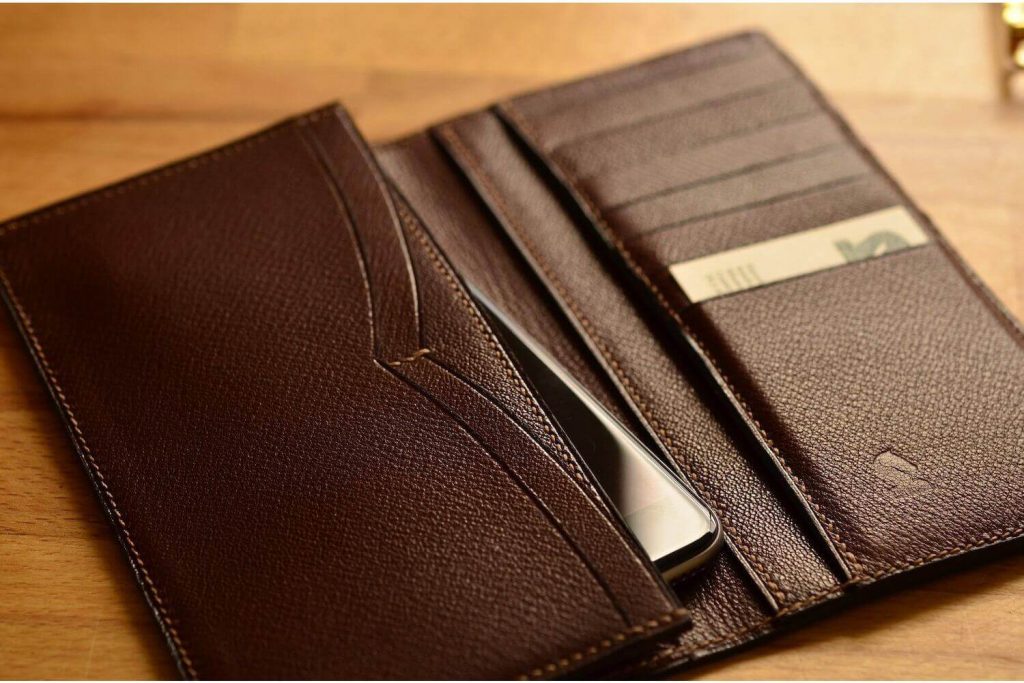 It's important to have your own wallet for several reasons. A wallet is important to keep all your belongings like personal documents, travel documents, money and debit card, credit card. It's also a great accessory that can help to define your style and be part of your image. When you have a wallet, you can keep the documents tidy and organized, and it will always go a long way towards keeping it from inadvertently falling out of your pocket.
When everything is going digital at the time, but sometimes you miss a big opportunity by not carrying a wallet where some significant client can ask you for your business card.
A stylish wallet admits everyone knows that you pay attention to the small details that a young woman can look for, and that you take every part of your look seriously. This makes a good impression and tends women to look more into your habits.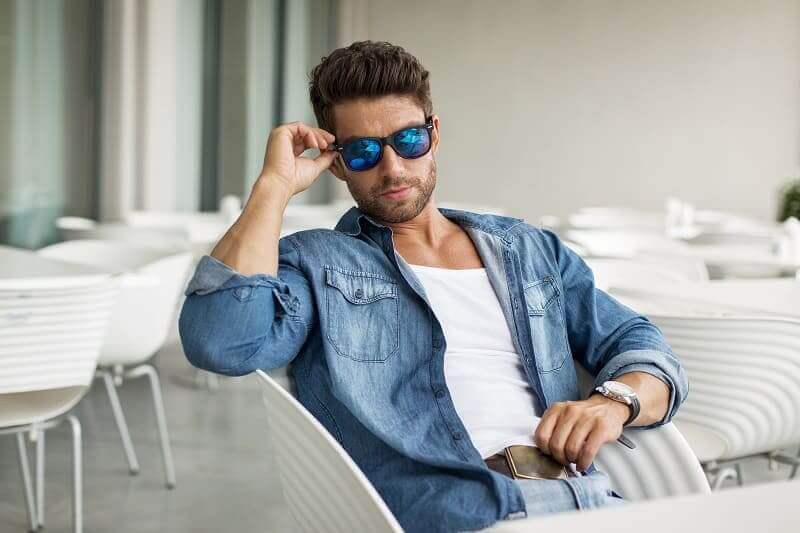 Sunglasses are the main accessory that men should wear most of the time, so, they can have a lot of attentions around the surroundings, and the sunglasses look smarter than the casual look. Not all people will not wear sunglasses because they cannot find a suitable pair that looks perfect on them which can make them feel incredible.
Sunglasses are the accessory that gives you a 10/10 look if you are conscious about your fashion style. But they are not necessary every time. Sunglasses are worn when you are out in public places, driving, traveling, especially for airport looks. Sunglasses give an assertion look which is an absolute necessity for a sharp and stylish look.
So, you should at least own a couple of sunglasses of different shapes and shades, so that, it will give you a different look every time. You can opt for oval or cat-eye shaped glasses.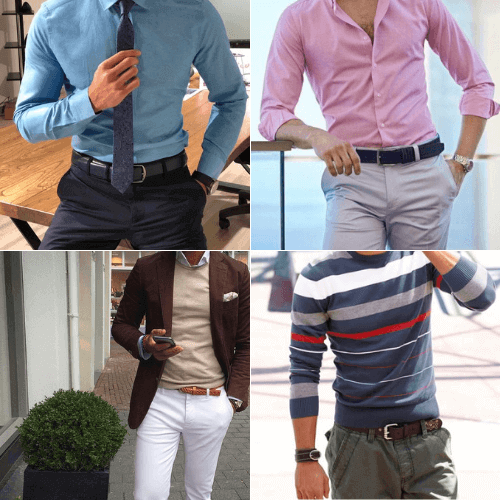 A decent belt accomplishes more than just holding your pants up — it additionally holds a look together. Regardless of whether a genuinely necessary gap for tall men between the top and base parts on an outfit or an inconspicuous commendation to calfskin Derbies, a respectable cowhide belt will persevere through long after different adornments have become unpopular.
Pick earthy colored, dark, or (even better) one of each, and consistently settling on as well as can be expected. This thing will be holstering your pants for a long time to come, and you would not have any desire to be unseated by a disintegrating impersonation number. Inconspicuous, exemplary locks in natural metallic tones will likewise place you in an advantageous position.
A Fashion Accessory is a thing used to contribute, in an optional way, to the wearer's outfit, frequently used to finish an outfit and picked to explicitly supplement the wearer's look. It has the ability to a additionally express people's character and character as there are extras that come in various shapes, sizes, tones.