Hello guys! After a lot of tips and tricks for a new hairstyle and body tips and tricks I just found something new in the sleeve that may increase your appearance and look most of the people probably don't know the tips and tricks that I'm going to share.
I know this may look awkward like
Do people still care about wearing watches?
If so, what kind of watches also matters?
Yeah, sure because when you look heading to a party or like formal places people wear watches and another example is wearing a watch to an interview also improves your looking quality.
At last, Apple released a new smartwatch this year on 16th September 2020 with a lot of improvements. They are risking their values in this Watch they do know it has more values than in other marketers has, They have different color variants. They have far more features than the Apple Watch series 5. They have a workout, heart rate monitoring and fall detection Compared to other smartwatches.
This may cost around US$749.00 to US$1,499.00.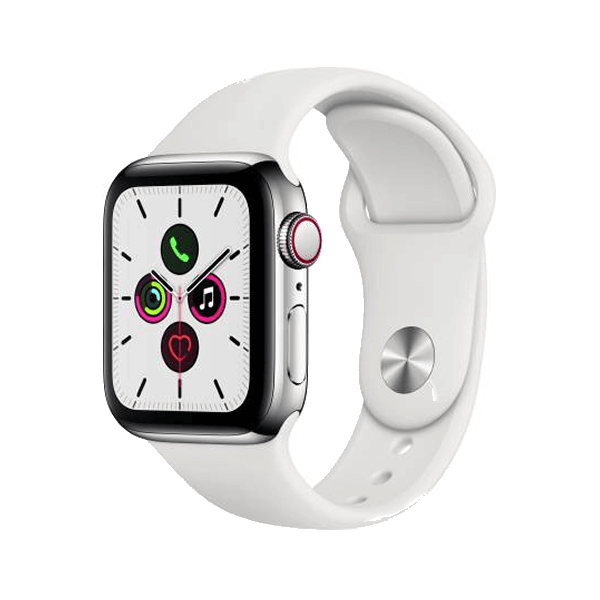 If I need to say apple is one of the most expensive watches, I ever heard of, and it is one most important one in my list, but it's the gold standard when it comes to smartwatches. When it comes to Apple series 5 smartwatch features we love about its predecessors, including the seamless features that Apple Watch provides tracking and potentially lifesaving health features like a built-in EKG heart rate monitoring and fall detection Compared to other smart watches. 
Also, I heard a lot of news about how Apple Watch series 5 saved many lives just by monitoring their activities.
The cost of an Apple watch is around 339$.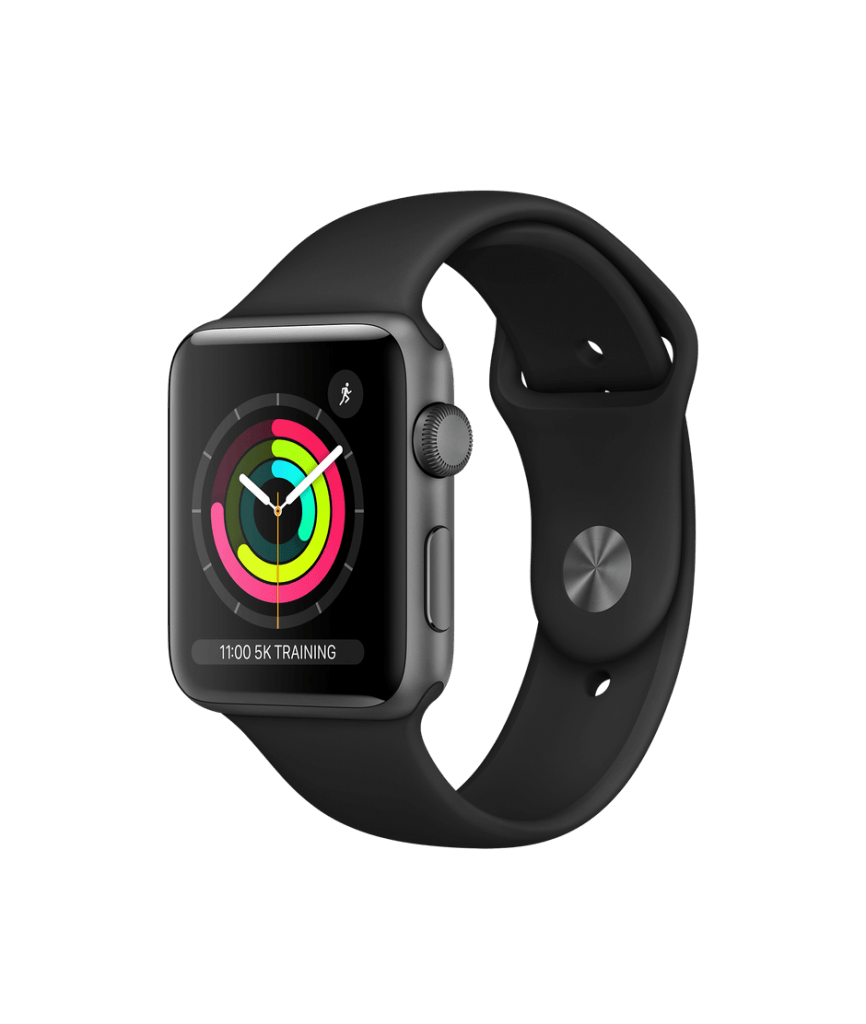 It's almost three and a half years since the Apple Watch 3 series made its way to this world and it is still holding until now on its own. This Apple smartwatch may not have the always-on display, EKG heart rate tracking, or fall detection smartwatch functionality feature that the Series 5 has, however, it has everything else for half the price.
The main drawback of this Apple Watch Series 3 is it almost misses its update before apple 5 does. The cost is almost $199.
The Samsung Galaxy Watch 3 comes with a dazzling design with a vivid display, with a bunch of cool stuff that helps you to have a track with you, workout stuffs your progress across a wide range of activities, and stay motivated. They come back with a traditional look with a large screen.
Refined Classic Watch Design.
Insight driven tracking for health & fitness.
Unmatched & seamless connectivity that frees you up.
Fossil 5th gen is powered with OS by Google and is compatible with iPhone and Android phones. This touchscreen smartwatches are powered by a wearable OS which gives users an awesome user interaction and is very compatible. Google requires a phone running Android OS 6.0+ (excluding Go edition) or iOS 12.0+. Supported features may vary among platforms. We can also Make Contactless Payments. There are features like activity tracking, sleep tracking, swim-proof, heart rate tracking cardio, fitness tracking and so on.
Check more about fossil 5th gen.
A totally different kind of watch than the Xiaomi Mi Watch that launched in the global edition brings a round face, big specs and a super-aggressive €99 (roughly $99) price tag.
Boasting a 1.39-inch round AMOLED, we believe it will offer a 454×454 resolution — it's a serious piece of kit.
Premium Metallic Frame & AMOLED Display
First beat Motion Algorithm
10 Professional Sports Modes
Runs for up to 14 Days
5ATM Water Resistance
110+ Watch Faces.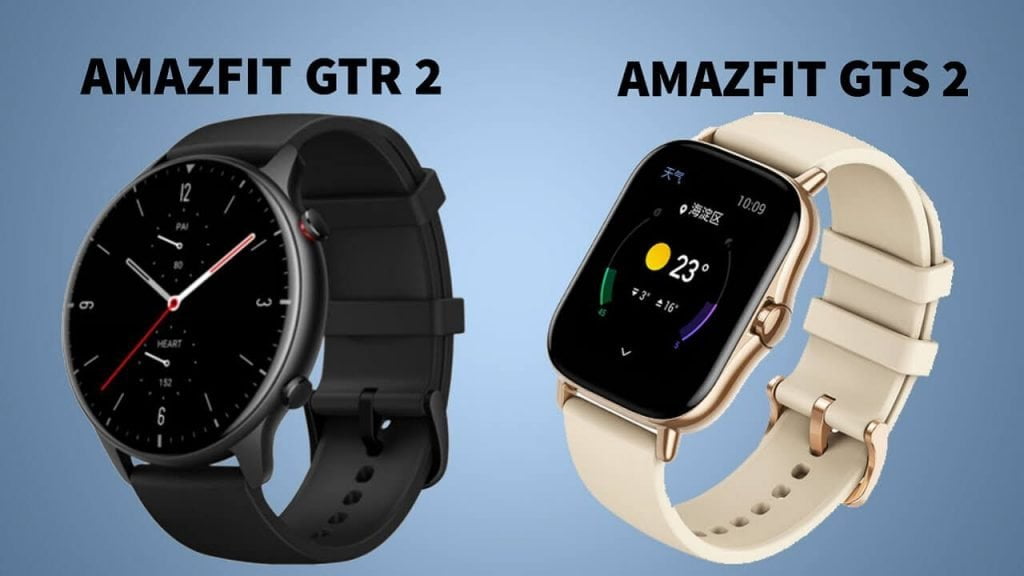 The Amazfit GTS2/GTR2 is going to launch in November 2020. This leaves a mark with a strong spec sheet, also fine hardware and with an ecosystem friendly, and the company has launched the next generation in China.
The square GTS2 offers a 1.65-inch AMOLED punched up to 450nit.
Both devices can now receive calls from the wrist – and also get a boost in health tracking too.
They use Huami's BioTracker PPG sensor including nightly SpO2 tracking in the form of Huami's OxygenBeats Somnicare sleep engine.
Both devices include GPS and GLONASS, 12 sport tracking modes and 5ATM water resistance.
There's no release date outside China, but we're expecting to hear more in the next month.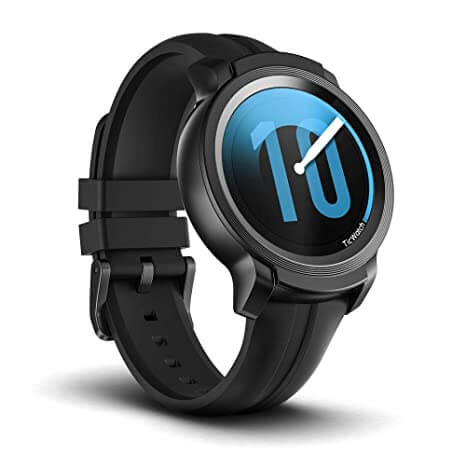 An awesome full -loaded wear OS watch that you haven't heard yet
Ticwatch E2 is based on a wear OS which is compatible with both IOS and Android. The display is almost 1.39" 400 × 400 OLED. It supports both Wi-Fi and Bluetooth 4.1. The main drawback is it does not support NFC payment.
This E2 watch is fully waterproof and also has great battery life and is available at a low cost. You probably won't fall in love with the design of this watch – it is not particularly premium – but we like seeing how much it costs. For health-related things, the watch comes with built-in GPS, and accurate heart rate sensor, and sleep tracking. All the fitness features you require are here, but make sure you note that it will not be able to make contactless payments as there is no NFC on board.
Samsung Galaxy Watch Active 2
Samsung Galaxy Watch Active 2 is based on a Tizen OS which is compatible with both IOS and Android. The Samsung Galaxy Watch Active 2 runs on the processor of Dual-core 1.15GHz. The display is almost 1.2" or 1.4" 360 × 360 Super AMOLED. It supports both Wi-Fi and Bluetooth.
The Samsung Galaxy Watch Active 2, is the best watch that has longer battery life and a digital touch bezel which was sorely missing before.
The 'Active' branding means this is a smartwatch more suitable for workouts and fitness tracking compared to the regular Galaxy Watch, reflected in the great onboard coaching suggestions and reminders to move to reach your set goals.
It is waterproof, suitable for running, swimming, and cycling among other activities, handles notifications well, and you only have to charge it every other day.
Honor Magic Watch 2 is based on a LiteOS which is compatible with both IOS and Android. Display is almost 1.2-inch / 1.39-inch 454 × 454 AMOLED. It supports both Wi-Fi, Bluetooth, and also NFC.
Honor Magic Watch 2 provides an awesome charging method through a Magnetic connecting pin and it is Water resistant. It is not a full-on sports watch but packs in GPS, tons of different workout modes with detailed info, and the software can give feedback on some activities.
This may look expensive, but the truth is that they are almost the best enough that can help you to track your day-to-day activity with your watch, and then sync in your mobile. These watches placed their name, and they gave a name of worth using. If you are still interested in this kind of article then comment, and we will make it more worthy one than this.
                       Thank you.