Best Smartwatches Under $200
The era now becomes more digital and smart with so many smart tools. Everyone wants to look alluring and smart amongst others and so try trendy and popular outfits and accessories.
The new trendy smartwatches are the one of most exoteric and admired tool for the man to look
stylish and trendy. In the market, there are some best-selling smartwatches available at any given time with
the newest generation watch from top brands like Apple and Samsung. These flagship
smartwatches are more admired and eagerly awaited but not for everyone since these are
packed with high features and a high price tag.
If you are willing to get a smartwatch under $200 with all the necessary features you are in right place. It is a little hard to find a prominent and reasonable range watch with supreme features and functions but not that impossible.
Here the article shows the best 10 smartwatches under $200. It includes a variety of smartwatch styles depending on your personal taste and lifestyle.
Cheap And Best Smart Watches Under 200 $
The Amazfit GTS 2 is the successor to the midrange Amazfit GTS that arrives at $200. Just like its predecessor, the GTS 2 aims to produce the simplest experience and likely more acceptance in the sub $200 price budget. With the number of improvements, it's proving to be one of the best options to have.
This watch has better construction and a unique display, compared to others. The larger display
is capable to produce more vibrant colors. Also, the display is now a 1.65″ HD AMOLED curved
touchscreen covered in 3d glass.
It has a bezel-less design which also gives the watch a nice look similar to other expensive
smartwatches. Additionally, the GTS 2 comes in black, gold, and grey color design.
For the features and functions, it has almost all features and health tracking options that you
would expect in a smartwatch at this price range.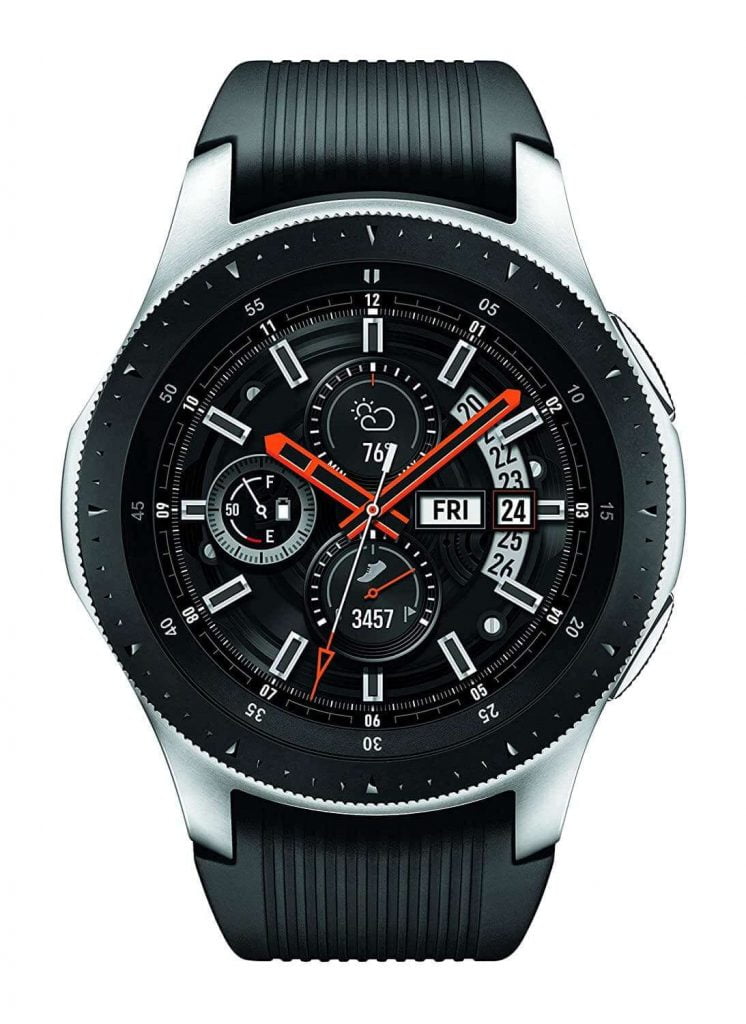 This is the most accepted watch with its name Samsung. Samsung is not a stranger amongst the other companies in the market. The Galaxy Series of Samsung is a more exoteric and admired accessory.
This is the predecessor to the 2020s Galaxy Watch 3 may be an older model; however, it is still trendy and more than enough to beat other expensive smartwatches for under $200.In terms of its design, the Galaxy Watch has a traditional analog watch look.
Its metal body with two physical buttons on the side is alluring. It also has a rotating bezel for easy navigation and a changeable wristband. However, it is a rather big smartwatch but lesser than any other.
It can withstand drops up to 9 feet. Also, it can withstand heat, dust, shock, and For the features, It has both a microphone and speaker for phone calls and has all the primary fitness features like a tracker, step counter, sleep, and others. Also, the watch is packed with sensors like GPS.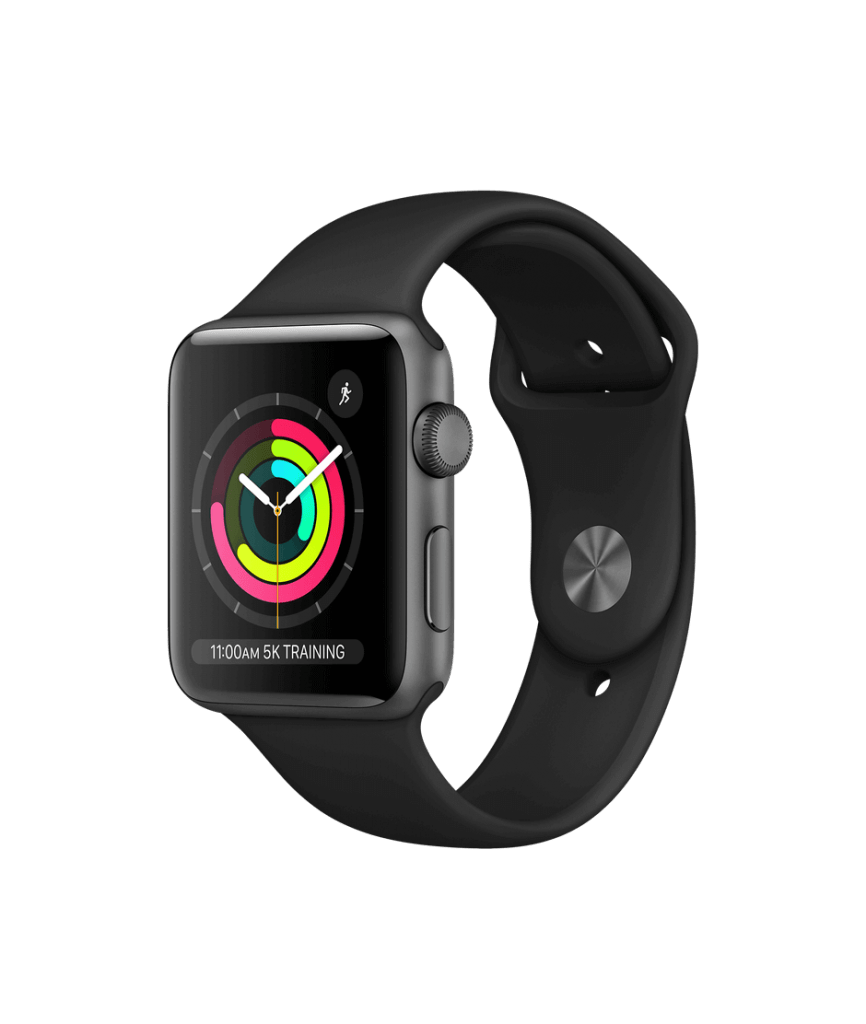 The Apple Watch is highly considered to be the standard when it comes to smartwatches. It comes with multiple functions and an expensive price tag as well. But here the Apple Watch Series 3 is available for under $200.
The Series 3 delivers the Apple Watch experience. It uses the same software, the same heart features, and the same fitness and health tracking features. So overall, if you're trying to seek out the Apple Watch experience and should tolerate some
missing features, then the Apple Smart Watch Series 3 will surely deliver.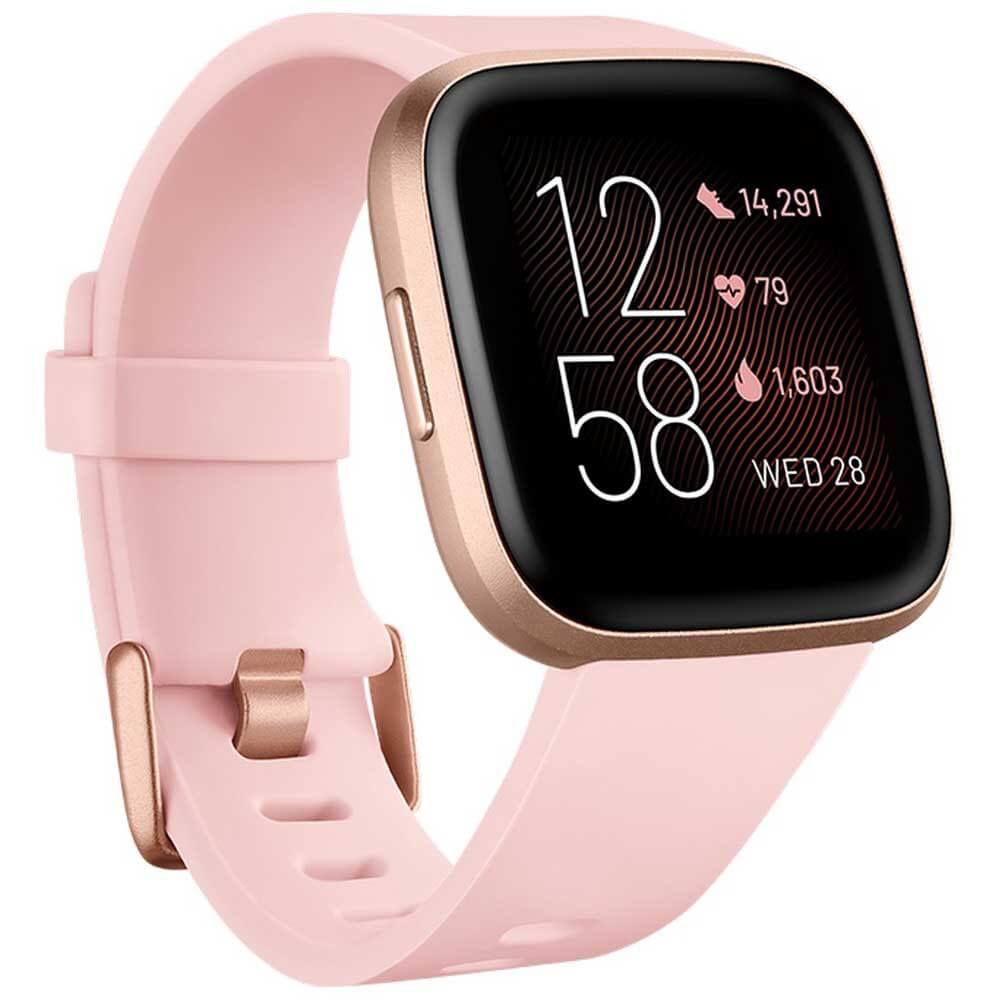 This is an incarnation of a modern fitness smartwatch. It has an appealing design, a pretty gorgeous OLED display, 5-day extensive battery life, and an onboard virtual assistant (Alexa). For the look, this watch has a rectangular design similar to higher-end models such as the branded watch Apple. It also offers an overall cleaner design and a great-looking screen.
Its band is made from flexible, durable materials which provide a cushy experience. If we talk about its features, this watch has a 1.4 inch AMOLED screen that gives a clear, bright, and vibrant display. It uses Corning Gorilla Glass for maximum protection from accidental bumps and drops.
It also has health tracking and superb sleep features. The Fitbit Versa 2 provided with sensors like a 3-axis accelerometer, optical pulse monitor and many more. It also has an inbuilt microphone.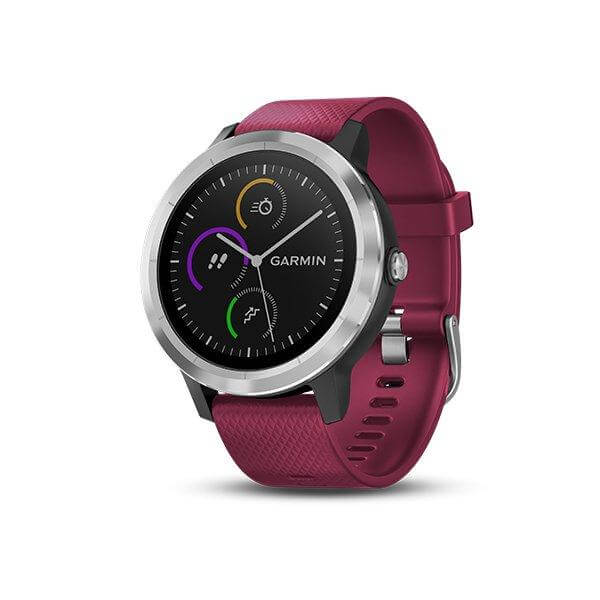 This is the first wearable article from Garmin that features Garmin Pay. This Garmin Vivoactive 3 watch is compatible with the Connect IQ store, where you can download watch faces, widgets, and apps. It can be the best and interesting feature to personalize the watch's face and style. The strap is made up of silicon and is compatible with quick release bands with 20 mm, an industry standard.
The outer side of this watch is 43.4×43.4×11.7 mm, and it weighs 43 grams. The display is 1.2 inches in size and a display resolution of 240×240 pixels and with a type of sunlight-visible, memory invisible display. The Garmin Vivoactive 3 can connect with Bluetooth as well.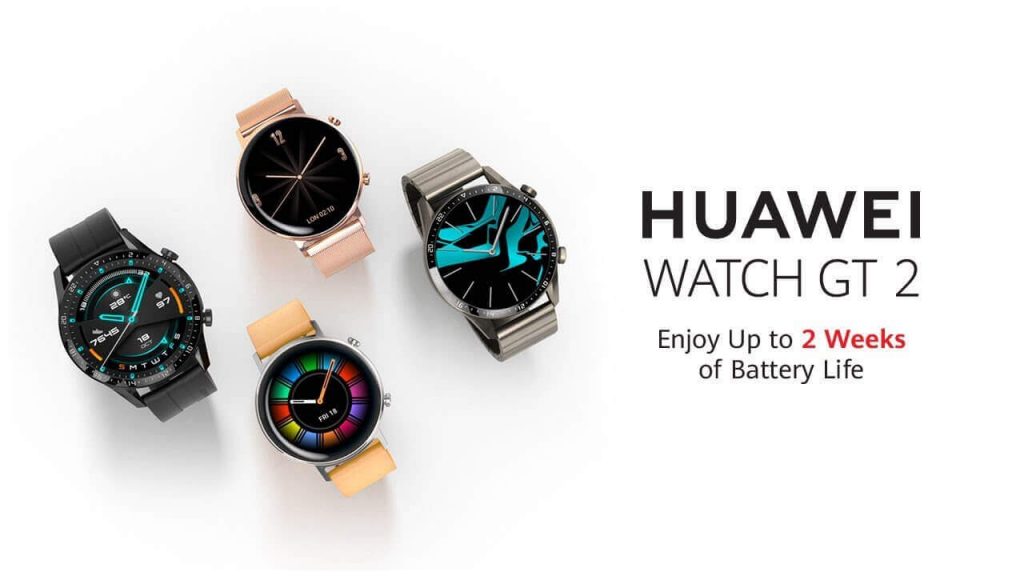 Apart from Samsung or apple series 3, this one is Huawei's high-end smartwatch model that can be considered as a smart pursuing watch. The highlight of this release is the new Kirin A1 processor that is also seen on other current generation Huawei products such as the Huawei Free buds 3.
This new processor is composed of Huawei's new operating system, which provides its incredible 2-week battery life.
It can't change faces as it doesn't consist of android or IOS but on other hand, this is way better smartwatch under $200 that provides almost all features belong to any other highly recommended smartwatch.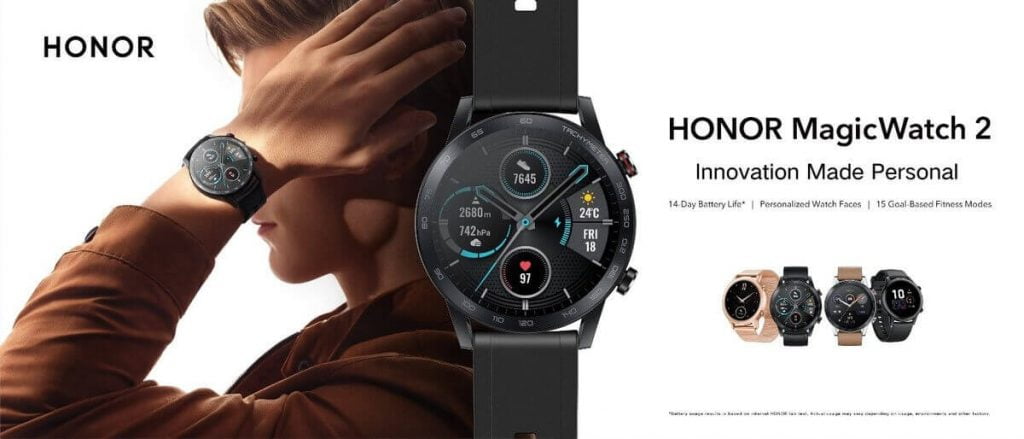 Honor is primarily known as Huawei's sub-brand. Most of their products are usually under budget. Their current flagship now a more trendy and know recommended smartwatch. This honor magic watch 2 has similar specifications to Huawei Watch GT2.
This watch comes in several colors like Charcoal Black, Flax Brown, Agate Black, and Sakura Gold. Honor Magic Watch 2 is dustproof and water-resistant. Lightweight and simple to handle. It runs Huawei's in-house Lite OS, which covers the fundamentals but maybe a little limiting. For the hardware front, the watch features a 1.39-inch AMOLED display.
The display is crisp, and also the brightness is surprisingly good. You won't face any issues with content visibility even while using the device in broad daylight.
The Watch Magic 2 packs 4 GB of internal storage, which may be wont to install music under 3 to 5 MB only. the honor Magic Watch 2 is claimed to last up to 14 days on a single charge using a 455mAh battery. This watch supports Bluetooth 5.1, dual-frequency GPS, and GLONASS for tracking outdoor activities.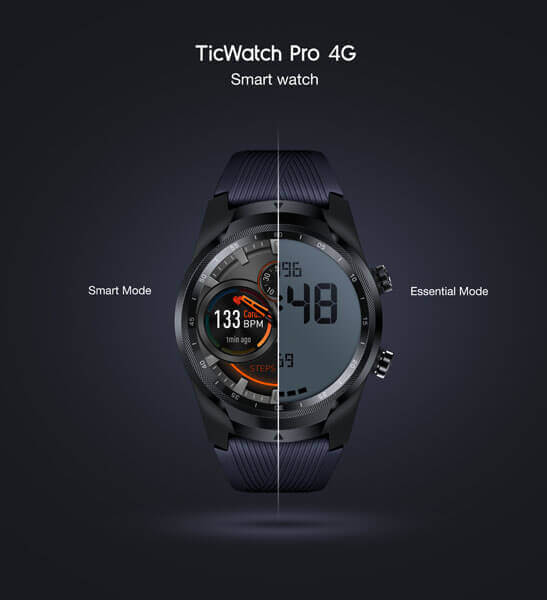 This is a revolutionary smartwatch. It is one of the few smartwatches that you can own at a budget of $200. This reasonable smartwatch has a smart dual-layered display and great implementation of Wear OS.
This watch can do most of the basic smartwatch functions such as answering calls, receive, and read notifications. The laud is that it can do all the above functions even if you don't have your smartphone with you.
The TicWatch Pro 4G/LTE never gets a bend in terms of its health and fitness features. It can give automatic activity detection and accurate tracking. It also has 24-hour pulse monitoring, with a daily comprehensive line chart, a daily pulse zone, a 7-day heart rate history, and has abnormal pulse warnings.
This watch has a long-lasting battery life with an extension of 5 to 7 days. It utilizes its LCD display that shows basic information such as the time, date and conserves battery life. The TicWatch Pro 4G switches to the AMOLED display when you need to more advanced features.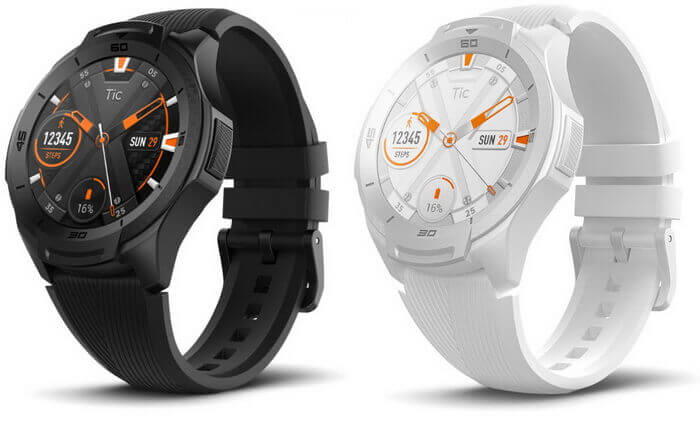 This watch is aimed at the sporty audience and is made to keep up with the harsh environment. This is built to withstand extreme temperature fluctuations, shock, dust, and water. It has a long durable battery that makes it more owned.
This watch has all health tracking features with an adaptable sensor and inbuilt. TicWatch S2 has a built-in GPS that helps you with every possible work. It also has a powerful built-in navigation system.
This watch is waterproof up to 5 meters. It is also swim-ready and can go up to 50 meters underwater. In terms of the technical specifications, the TicWatch S2 is powered by Qualcomm's Snapdragon Wear platform, with a 1.39inch AMOLED display. It can connect through Bluetooth and Wi-Fi.
This is Huawei's mid-range model which is under budget. It is an eye-catching tool for younger audience and is meant to be used as a sports fitness tracker. The GT Watch 2e has the Kirin A1 processor, a two-week battery life, and Bluetooth 5.1 connectivity, etc.
The GT 2e has a simpler look that is reminiscent of digital watches. This allows the GT Watch 2e to be more lightweight and easy to wear during exercise ad athletic activities. The holes in the wristband allow for better airflow and the buttons have also been changed in order to bump less with your wrist during heavy workout sessions and hence it is the best-optimizing tool to wear during exercises.